Tiancheng International Jewellery and Jadeite Spring Auction will take place on 1 June, showcasing a vast array of coloured gemstones, diamonds and jadeite pieces. Bidders can now participate in our auctions anywhere with our online bidding platform. Follow the easy steps below to register to bid with us:
1/ Create an Account
Before participating in our auction, create an account at Tiancheng International's official website.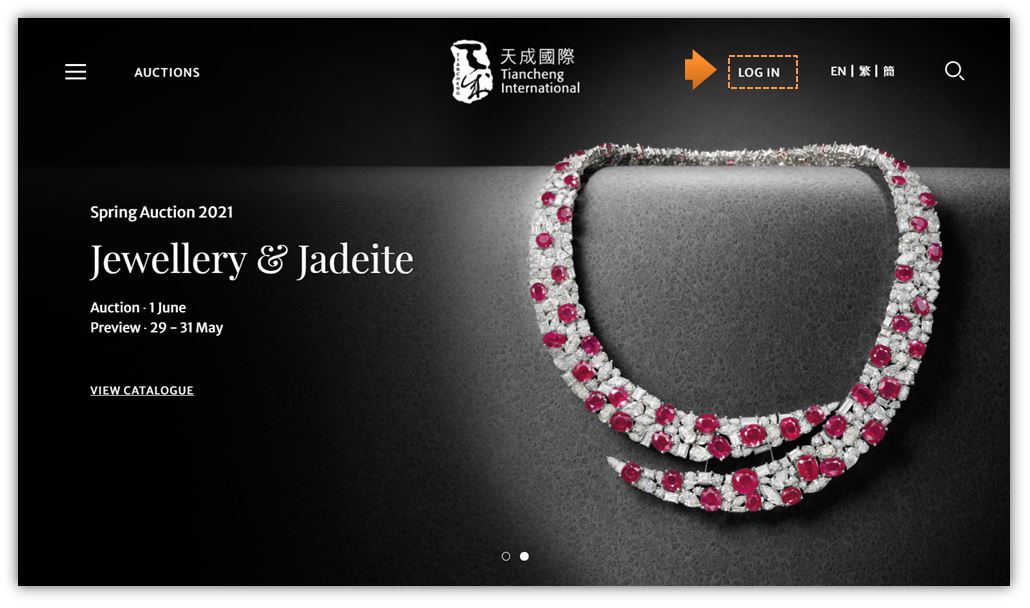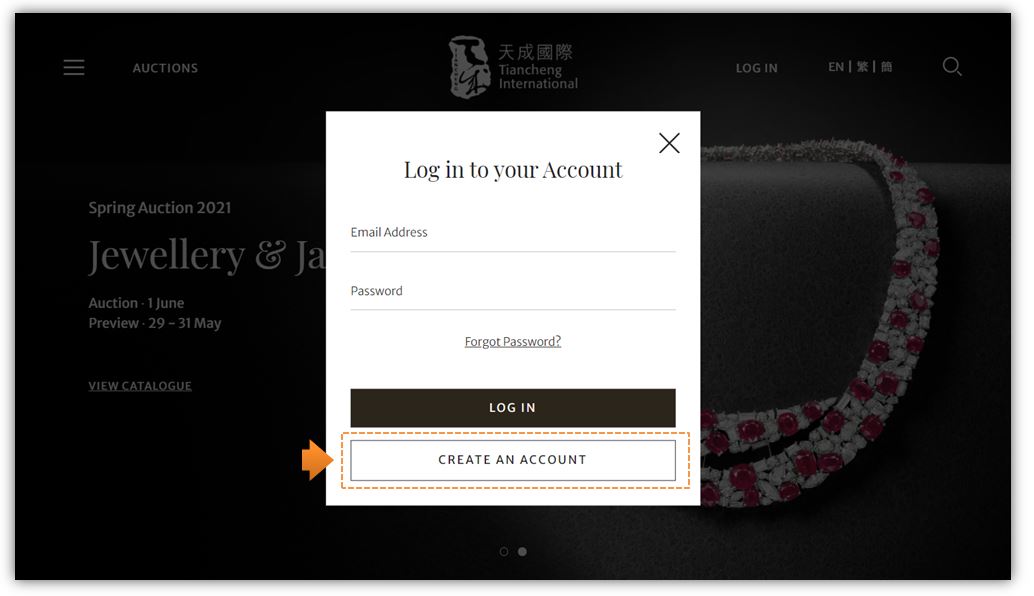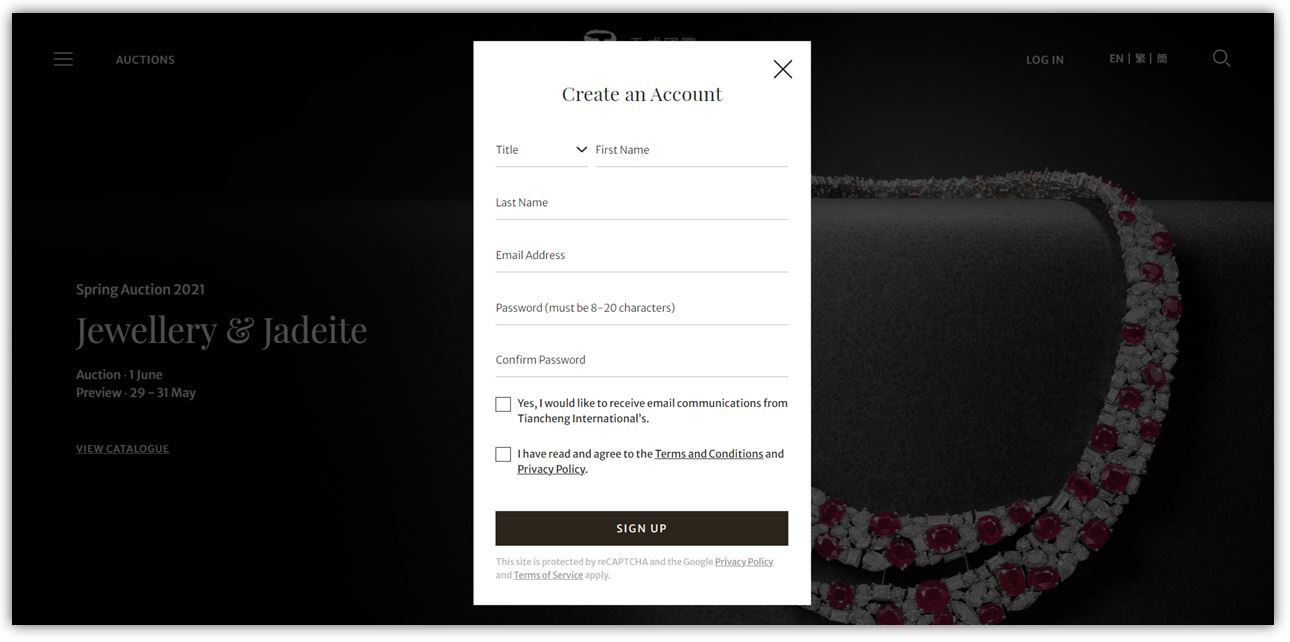 2/ Complete Personal Details

Upon registration, go to "PROFILE" and click "COMPLETE NOW" to fill in your date of birth, phone number and address.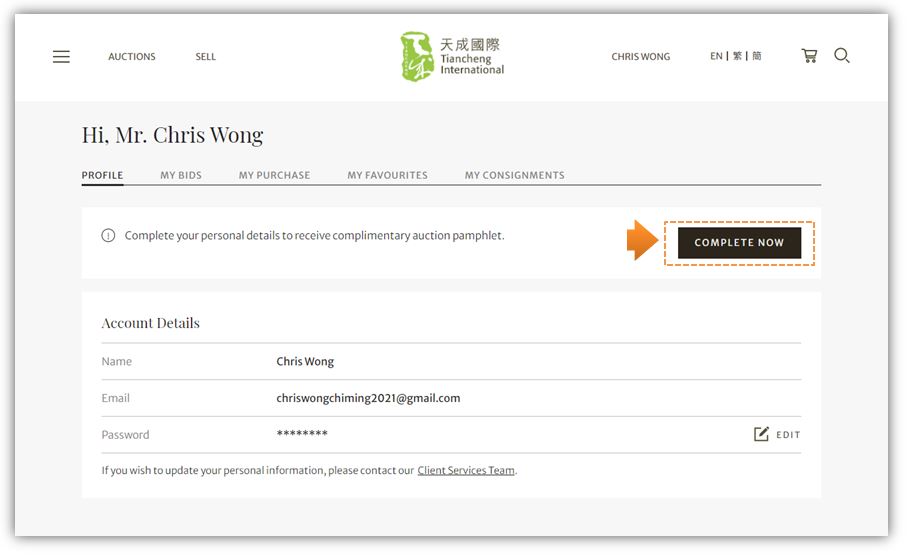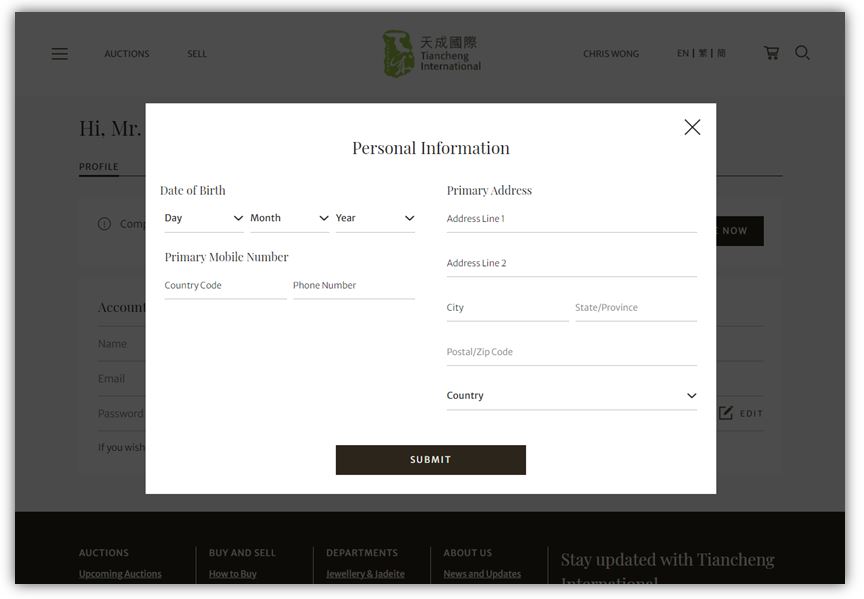 3/ Register for a Bidder's Account

Click "REGISTER TO BID" under "PROFILE". Complete your personal data, provide identification documents and verify your mobile number. It may take up to 24 hours to validate the registration.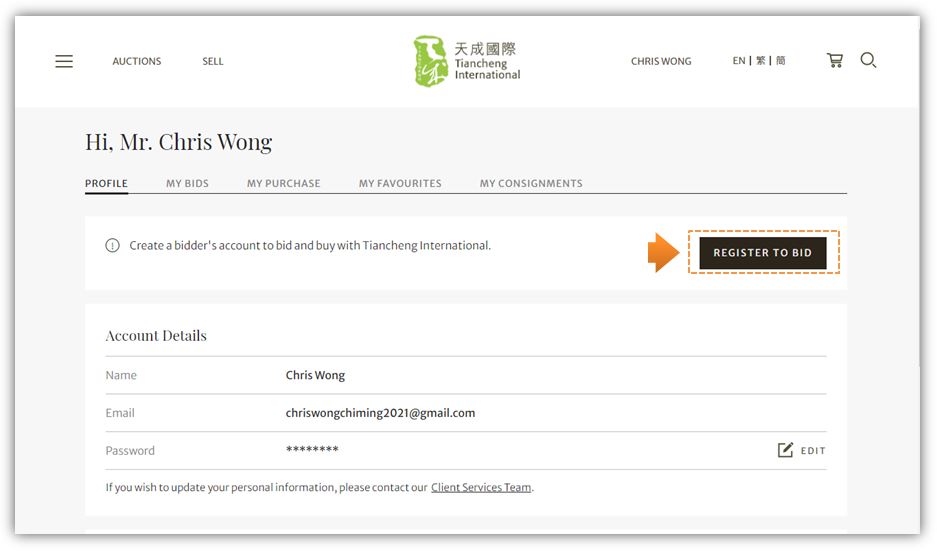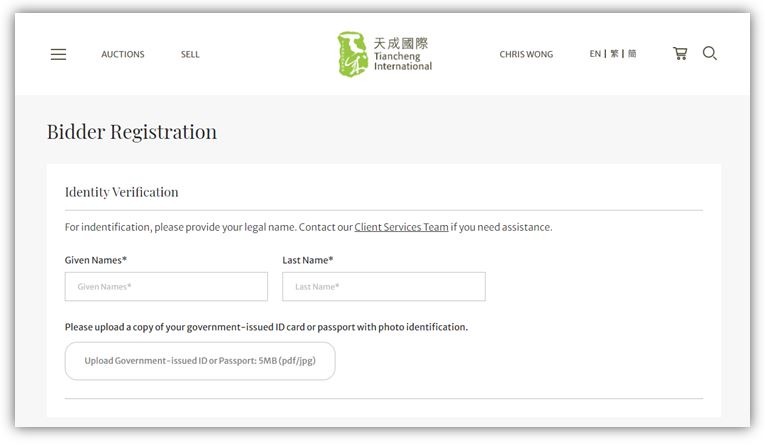 4/ Register to Sale

Now that you have registered as a bidder, go to the auction page and click "REGISTER TO SALE" for an online paddle.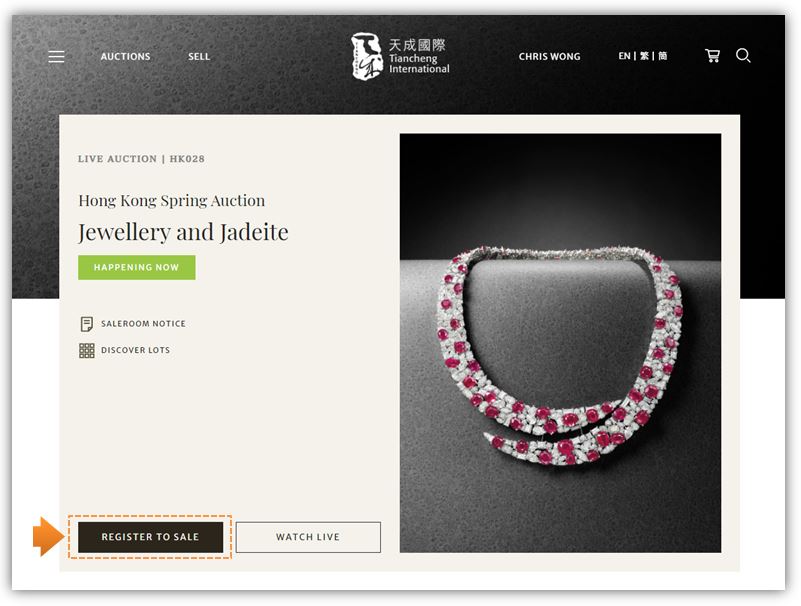 5/ Place a Bid

Go to the lot detail page and click "PLACE ADVANCE BID" to set your bid. The maximum bid can be adjusted at any point during the advance bidding period. Please be noted that this service will be suspended 24 hours prior to the auction. Clients can also place bids real-time during the live auction streaming.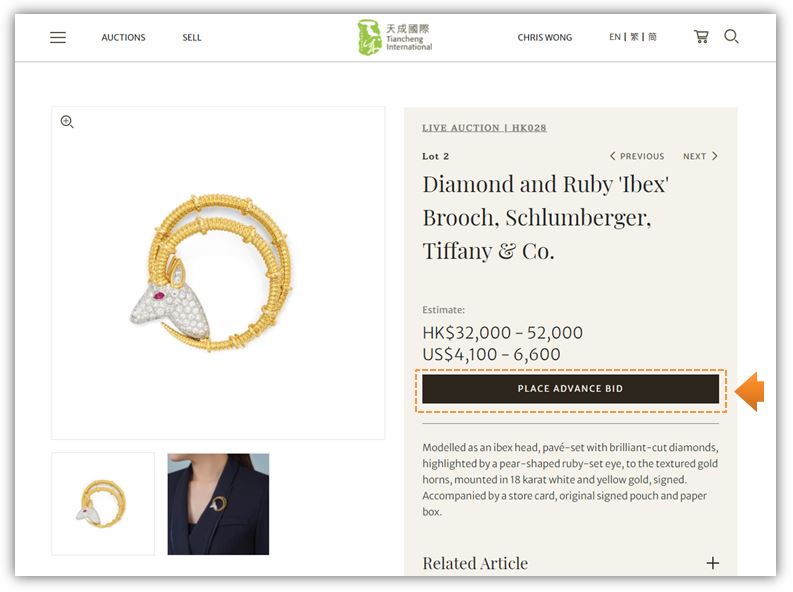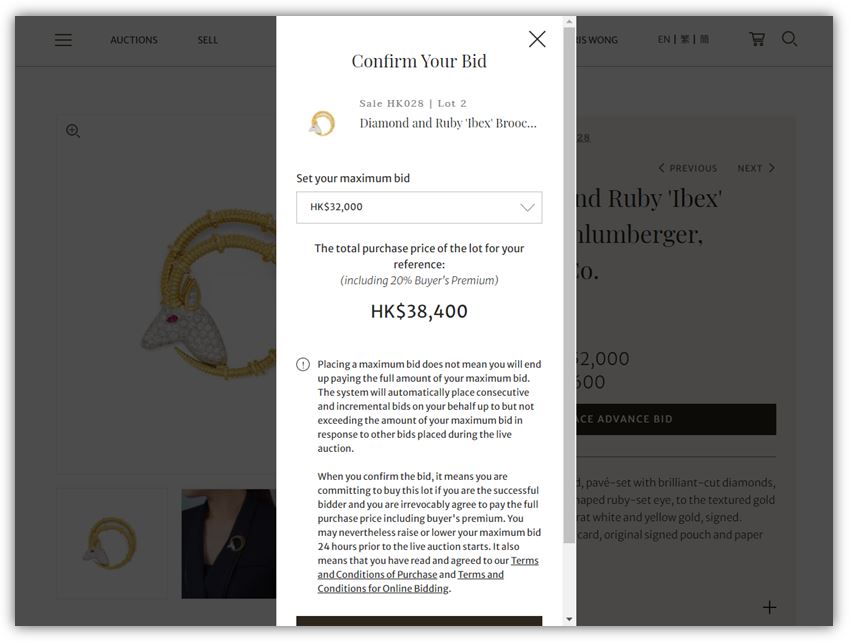 Apart from online bidding, buyers can also bid in person or by absentee and telephone bidding. For any queries, contact our client services department for assistance.